Our Mission
Pacific Terminal Services Company provides the shipping community with advanced solutions to terminal congestion, container termination, and container storage through industry-leading, sustainable operating practices.
THE PTSC Difference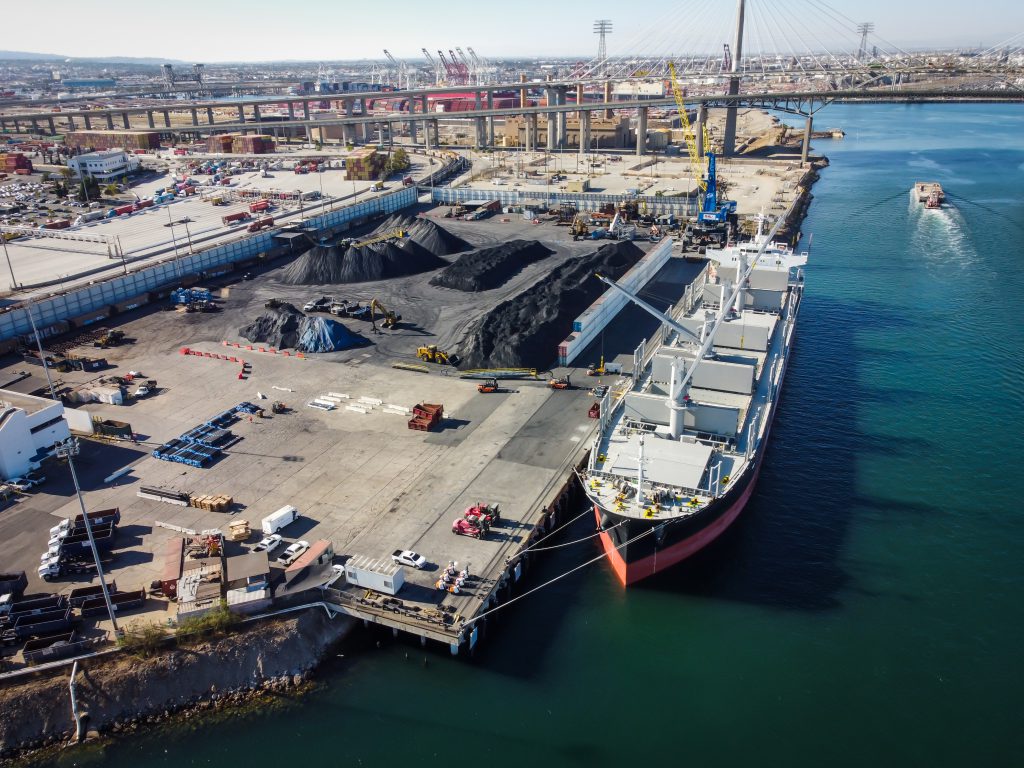 Extensive Experience
Management team consisting of industry leaders and subject matter experts in all segments of the maritime, stevedoring, and transportation industry.
Safety-First Culture
Unwavering commitment to safety. Our safety-first culture includes ongoing education and testing of our workforce, as well as frequent inspections of all equipment.
Productive Workforce
Operational excellence division is driven by KPIs to promote and gain efficiencies and implement best practices.
Labor Relations
Senior leadership participates both on coast wide and local labor committees to strengthen labor ties.
Unbiased Approach
Ability to work with any and all stakeholders across the industry – no company is too big or too small to work with us.
Vast Resources
Extensive reach through our sister companies to provide services ranging from maintenance and repair to land transportation.
Port Authority Partners

Locations
PTSC offers services across the West Coast including the Ports of Los Angeles, Long Beach, Oakland, Seattle and Tacoma.
From Dock to Door
The Pacific Companies have been providing the highest quality service and solutions for more than 30 years. Beginning in 1990 with the founding of Pacific Crane Maintenance Company, The Pacific Companies have expanded to include Pacific Terminal Services Company and Ocean Alliance Logistics. From maintenance and repair, to container yard services, to the efficient and safe moving of cargo, The Pacific Companies deliver full-service maritime solutions.